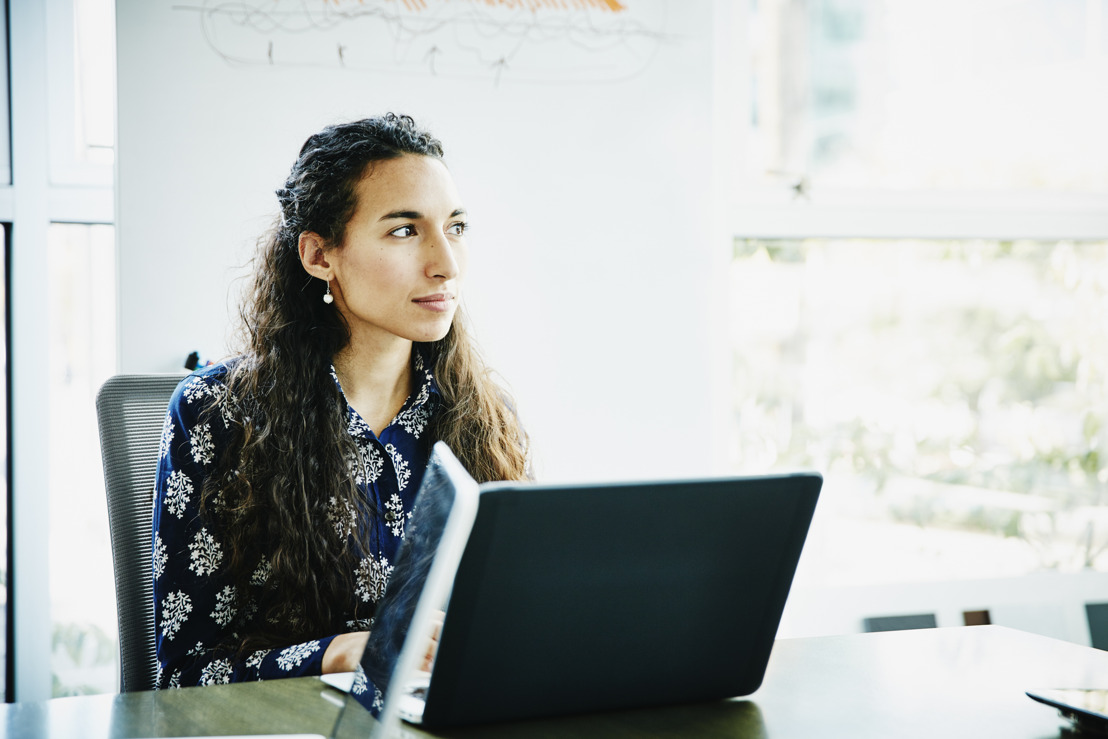 PwC Belgium offering employees increased remote working capabilities
PwC Belgium will be raising the possibilities of working remotely for its people to a higher level.
80% of PwC employees expect to work only three days or less per week in the office.
Brussels, 22 June 2020 - A survey by PwC Belgium of around 1,700 people found that more than three-quarters would prefer to work even more flexibly, working up to four days a week from home or other locations. Based on this survey, PwC Belgium is rethinking how its people will work in the future.
To find out what its people prefer about returning to the workplace and working remotely, PwC Belgium launched an internal survey among its employees.
We miss our colleagues
PwC Belgium recently announced a light reopening of a number of its offices. The survey results show that many people at PwC are keen to return to the office, to strengthen contacts with colleagues (88%), to reconnect with the business environment (70%) and/or to be able to hold meetings (56%).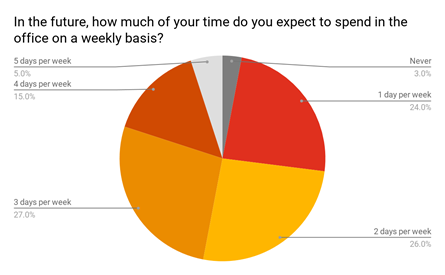 Only eight percent indicate that they would come to the office to improve their access to documents, evidence of the strong reliability of PwC Belgium's digitised working environment.
Going to the office even less in the future
In the longer term, however, employees like to work more location-independent. Eighty percent of PwC employees only expect to work in the office for three days or less per week. To respond to the different needs within the organisation, each team within PwC Belgium will now be given the opportunity to consider how they would like to organise flexible working and to what extent. In doing so, it'll also be important to consider the extent to which clients will still be willing to accommodate the PwC teams in their offices in a post COVID-19 world.
Chairman Axel Smits: "While preparing our plans to return to the office, it appeared that many of our people are strongly in favour of a shift to more virtual collaboration. These striking results from our survey have inspired us to further expand remote working, tailored to the needs of our people.
That's why we now want to play a pioneering role in this, precisely because location-independent working offers autonomy, with many advantages in terms of sustainability, flexibility and mobility. Our people need to be able to work where they can be most creative and productive. In this respect, we want to go further than just working from home, and have been striving for a 'work from anywhere' policy for some time now. For example, everyone can choose to work from one of the nine PwC offices, at a client's premises or at home.
Throughout this period, we've conducted regular surveys to understand what support our people need and how they want to work in the future. This also translates into the workspace we design for them, which is increasingly evolving into a meeting space, with a digital backbone. With the recent completion of our Antwerp office and our new headquarters in Brussels (scheduled for 2022), the physical workplace will become a place of creativity and networking and one where we welcome clients. All of which is supported by a solidly thought-out digital environment, and is more in tune with today's changing realities".
PwC Belgium will regularly evaluate where adjustments are needed to optimise its people's ability to work remotely.