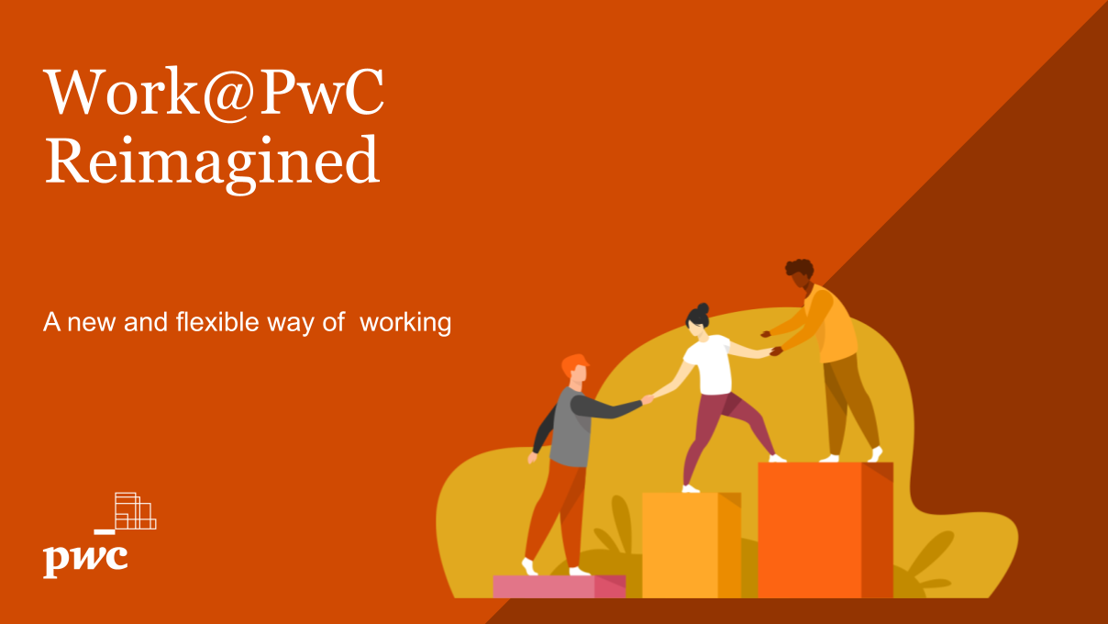 PwC Belgium commits to a more flexible working environment
Tuesday 15 June 2021 - Following extensive consultation with its staff, PwC has announced to its 2,000+ people it will make changes in the way of working to allow greater flexibility in the wake of the pandemic. Called Work@PwC Reimagined, the new approach reflects the firm's commitment to supporting its people and responding to changing working patterns accelerated by Covid. This approach builds on PwC Belgium's long-standing culture of flexible working.
With the introduction of Work@PwC Reimagined, people at PwC will be able to decide the most effective working pattern for them. Hours can be flexible as part of a blended approach to where work is done, with the expectation that enough time will be spent on face-to-face collaboration with colleagues either in an office or at a client site. With Work@PwC Reimagined, a significant level of flexibility is offered to people in terms of where and when to work, while focusing on team cohesion and client servicing while maximising the potential of days spent at the office - with the office as ingasocial anchor point.
This flexible working approach follows a process in which people preferences were carefully identified. As early as June 2020 internal surveys were carried out to understand people's work preferences and trends. More than three quarters (80%) of people expressed a preference to work from home two to three days per working week.
Commenting on the new approach, Axel Smits, Chairman at PwC Belgium, states: "We've long promoted flexible working, and we hope today's announcement makes it much more the norm rather than the exception. By rethinking the traditional office model - and establishing a new approach to how and where we work - we're offering our people greater flexibility, reduced commute times, and a better work-life balance.
Trust and empowerment are the cornerstones of our new ambition. We want to support our people in creating a career that works for them, as part of a team and within an environment in which they can be themselves. This new approach aims to empower our people with technology that gives them the flexibility to manage how, where and when they work, of course always within legal boundaries. With Work@PwC Reimagined, we'll reinforce a culture of supporting our people while ensuring our clients' needs are met in the most productive way."
The new model will see office space increasingly being used primarily for meetings, collaboration, and building connections with colleagues and clients, while remote locations - on the client's site, at home or another preferred location - will be more suitable for work. The introduction of Work@PwC Reimagined anticipates PwC Belgium's relocation in early 2022 to its new headquarters, the Brussels Campus in Diegem, that will reimagine the workspace for its people and clients with activity based working as the backbone of our future-forward working culture.
In the meantime, PwC Belgium has put in place a wide range of tools to support working from home, and continues to invest in digital solutions to enable greater team collaboration.