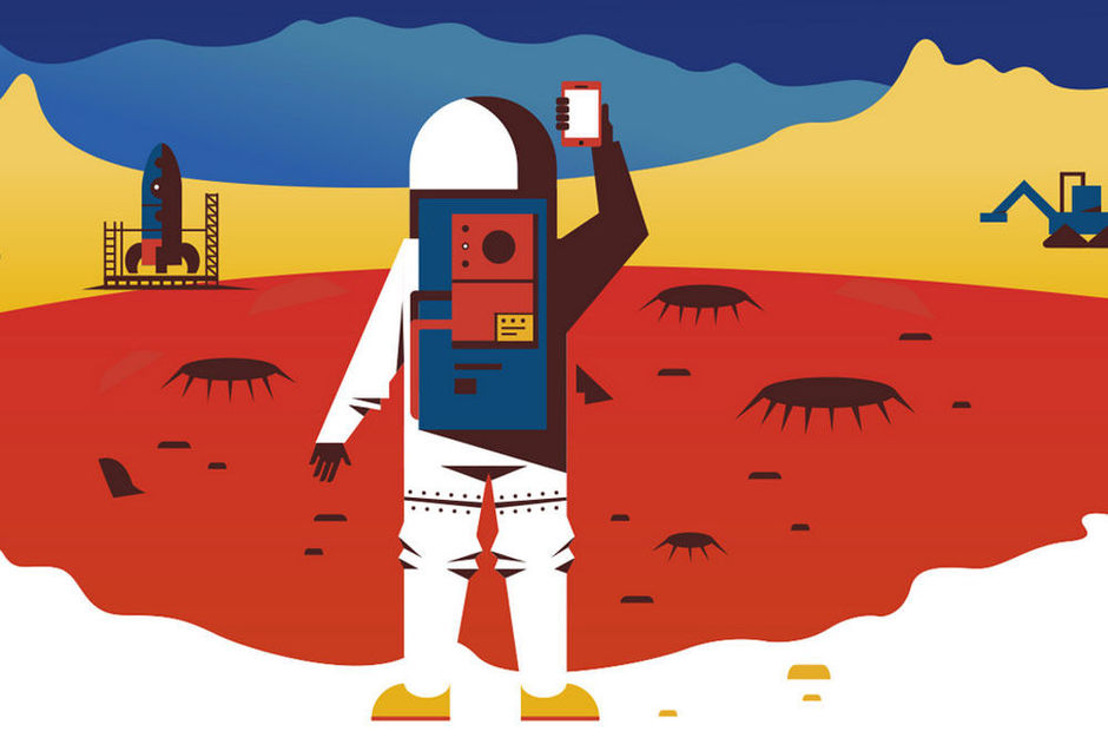 DP World Antwerp takes home the prize of the best user experience during the Night of the Digital Pioneers
Friday, 29 November 2019 - PwC Belgium has launched a new User Experience award to celebrate and showcase the achievements of Belgian businesses in the field of user experience (UX). At the occasion of the third edition of the Digital Pioneer Awards, PwC Belgium and PwC Legal Belgium together with Google and Trends looked for the leading digital transformations amongst Belgian companies. DP World Antwerp won the User Experience Award, proving to have the most keen eye and ear for true user experience.
With the third edition of the Digital Pioneers Awards, PwC and PwC Legal, Google and Trends pay tribute to companies that have successfully launched a digital project that is both innovative and cutting-edge, and that has an impact on the company and society as a whole. The jury nominated 21 product solutions and chose three prize winners: the young and emerging start-up Allthingsblue that provides a digital platform to bolster diversity in the workplace, the mid-size company AVR that visualises machine data in the agricultural sector and finally Belfius Insurance in the large company category.
Carolyne Vande Vorst, Attorney and Director at PwC Legal and member of the jury: "These three digital pioneers are a true inspiration for Belgium and beyond. They show how innovation can lie in the simple things and mostly how there is potential for all businesses and sectors to participate in a digital journey. might make it look easy, but when we looked behind the scenes in the selection process, they have truly demonstrated a successful digital transformation process. What theall three digital pioneers also have in common is that these companies do not just focus on the technology, but on the transformation of anir entire business model and their sweet spot in the market. Digital innovationtransformation does not come only from technology, but rather from business model transformation and the creation of new ecosystemsinnovation empowered by these new technologies".
In addition to the three Trends Digital Pioneer Awards, an additional prize was bestowed this year to the nominee with the most user-friendly project: the PwC UX Award. DP World Antwerp won this award. The jury praised the way they explored the user journey of both the truck drivers and the terminal operators and the way they designed a user-friendly solution to ease their daily lives. The jury also praised the way they have implemented the solution taking the supply chain ecosystem into account as well as the vision for the platform roadmap.
As a reward DP World Antwerp will enjoy a one day co-creation session in the PwC Experience Centre to further shape their services in a way that delight their customers. Together we will explore and design memorable user experiences so that DP World Antwerp can expand its fans and promoters community.
The winners and nominees presented their work at the fair after the event where attendees were given the opportunity to discover the novelties of each product.
"We are proud to have created this dedicated UX Award because a strong UX is indispensable in today's fast changing digital world. UX is the critical link between people and products. UX is actually company brand in action. So every single interaction between the brand and the customer needs to be planned for and enacted with clarity, credibility and consistency. What the customer experience feels like, from the first interaction to the last click, is crucial. Companies that have their UX in perfect order often stand out from their peers and manage to stay relevant in their environment. And exploring, designing and building experiences that people will enjoy and remember as a strong and credible brand is exactly what our PwC experience designers are waking up for every morning " says Julien Stocq, Partner at PwC.
"Digital transformation through co-creation is omnipresent in the Port of Antwerp. Our goal with Route 1700 was to simplify the job of all the truckers coming to DP World and to make their visit as hassle-free as possible. With that in mind, we designed the app based on direct input from the user community, starting with the drivers and dispatchers," explains Johan Van Wyngene, Chief Information & Innovation Officer at DP World Antwerp.
"The interaction with the end users also allowed us to make improvements throughout the entire logistics chain in the terminal, which were very well received by all. The app went live four months ago, and the number of users is rising steadily; that enables us to continuously fine tune the app with feedback from the user community," comments Roy Jeunen, Innovation Manager at DP World Antwerp. This strong user uptake is a testimonial to the importance of putting user experience at the heart of business transformation. We're delighted to have won the PwC UX award - it's not only a great recognition of everyone's hard work - it's a solid validation of our overall approach."
More information about the Digital Pioneers Awards and shortlist can be found at https://trendsdigitalpioneers.be/
About PwC
At PwC, our purpose is to build trust in society and solve important problems. We're a network of firms in 157 countries with more than 276,000 people who are committed to delivering quality in assurance, advisory and tax services. Find out more and tell us what matters to you by visiting us at www.pwc.com.
PwC refers to the PwC network and/or one or more of its member firms, each of which is a separate legal entity. Please see www.pwc.com/structure for further details.
© 2019 PwC. All rights reserved.
About PwC Legal
PwC Legal is an independent business law firm established in October 2013. PwC Legal is part of a network of more than 3,500 lawyers in 95 countries who provide businesses and organisations with pragmatic, innovative and forward-looking legal advice in corporate and commercial law, M&A, privacy and data protection, real estate, financial regulations, IP law, public law and tax policy as well as tax dispute resolution and tax litigation services in and out of court. Find out how we help you stay ahead by visiting us at www.pwclegal.be.
© 2019 PwC Legal. All rights reserved.