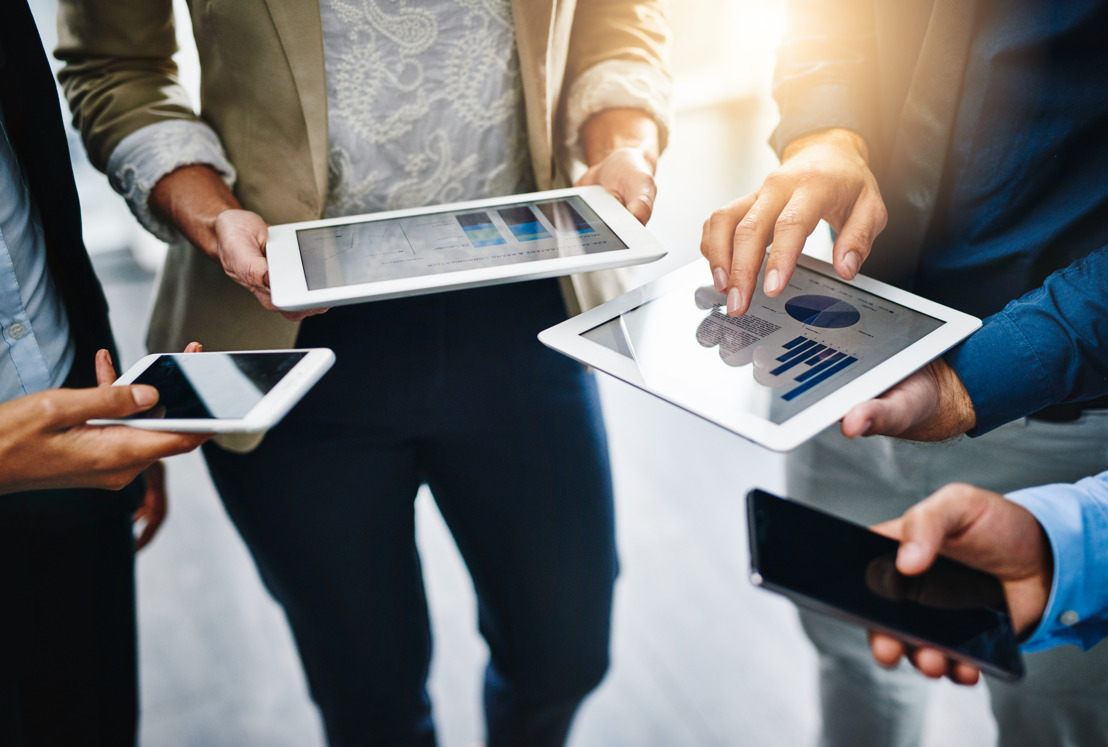 Digital technology on the rise in companies: maintenance on mobile devices is growing
The adoption of digital technologies in the field of maintenance is growing, but not yet optimally used. According to a new survey by PwC and Mainnovation mobile maintenance shows the highest level of implementation, gaining in popularity and is the most mature technology. Predictive maintenance is emerging where other technologies such as digital twins, augmented reality and 3D printing are new and not yet ready to be efficiently applied in the field.
Digitalisation, or digital transformation, is omnipresent. In our day-to-day lives we find our way using apps for online navigation, home automation, scanning groceries at the supermarket, talking with chatbots or even to humanoid robots. Industry however, and the maintenance and asset management sector in particular, is still finding its way in this digital era. The adoption of digital technologies has gained momentum in recent years. Five key technologies have gained a foothold already: mobile maintenance, predictive maintenance, digital twins, AR (augmented reality) and 3D printing.
With an overall score of 39%, mobile maintenance shows the highest degree of implementation within the industrial sector. The use of mobile solutions contributes to greater efficiency, a higher Hands on Tool Time (HoTT) and improvements in technicians' safety. Mobile maintenance has been facilitated by developments in smart devices, Wi-Fi, UI, security, etc. over the past two decades, and the rapid development by EAM (enterprise asset management) & ERP (enterprise resource planning) software suppliers of reliable, safe, user-friendly apps.
After mobile maintenance, predictive maintenance has the highest implementation level (17%). Predictive maintenance techniques are designed to find patterns in failure behaviour and help determine the condition of equipment in order to predict when maintenance should be performed. This technology is gaining in popularity; the implementation rate has almost doubled since 2018. AR, 3D printing and digital twins are still in the start-up phase and implementation rates are lower.
Digital twin solutions, virtual replicas of a physical object, system or process, were only recently introduced in maintenance & asset management (10% implementation rate).
Augmented reality (8%) is highly dependent on reliable software and hardware (AR glasses) but they are still not entirely fit for maintenance activities. OEMs (original equipment manufacturers) could bring AR to the next level by providing a standard solution including all data references and manuals. Finally, 3D printing (8%) is mostly applied at locations that are hard to reach and when there is a clear economy of scale.
In companies adopting digital technologies, it is often not considered as an IT development but as a business change project. Adoption is often driven by wider business pressures, such as labour shortages or limited availability of obsolete machine parts, or by opportunities for optimisation, such as improving uptime or accessing expertise remotely rather than having experts on site at every location. When it comes to implementation, key success factors include cultural change, data availability, data analytics capabilities and support from the workforce.
The survey by PwC and Mainnovation also asks whether the potential of digitalisation is being fully exploited, and what is hindering companies from faster adoption? Responses indicate that most companies feel digital technologies are beneficial but it can be difficult to build a strong business case: while the costs may be relatively easy to calculate, the benefits or value can be harder to quantify.
Jochen Vincke, Partner PwC Belgium "Digitalisation is a journey specific to every company, it needs to address the right needs and build upon the correct value assessment. We believe that implementing one or more of these five digital solutions can help companies to achieve the full potential of digitalisation in operations while creating value for the business. There's still a long road ahead, but it looks like the industry is finally stepping into the digital era."
Press contact
Tess Minnens - [email protected]
About the survey: PwC and Mainnovation conducted surveys on predictive maintenance (PdM) in 2017 and 2018. The 2023 survey was conducted as a follow-up and to see if the maintenance and asset management sector in Northwest Europe is also adopting other digital solutions. 127 companies in Belgium, Germany, the Netherlands and Norway were surveyed, as well as South Africa for comparison. Respondents came from five sectors (service providers, food & pharma, infrastructure & fleet, heavy process industry, discrete manufacturing).
About PwC
At PwC, our purpose is to build trust in society and solve important problems. We're a network of firms in 151 countries with more than 364,000 people who are committed to delivering quality in assurance, advisory and tax services. Find out more and tell us what matters to you by visiting us at www.pwc.com.
PwC refers to the PwC network and/or one or more of its member firms, each of which is a separate legal entity. Please see www.pwc.com/structure for further details.
© 2023 PwC. All rights reserved.