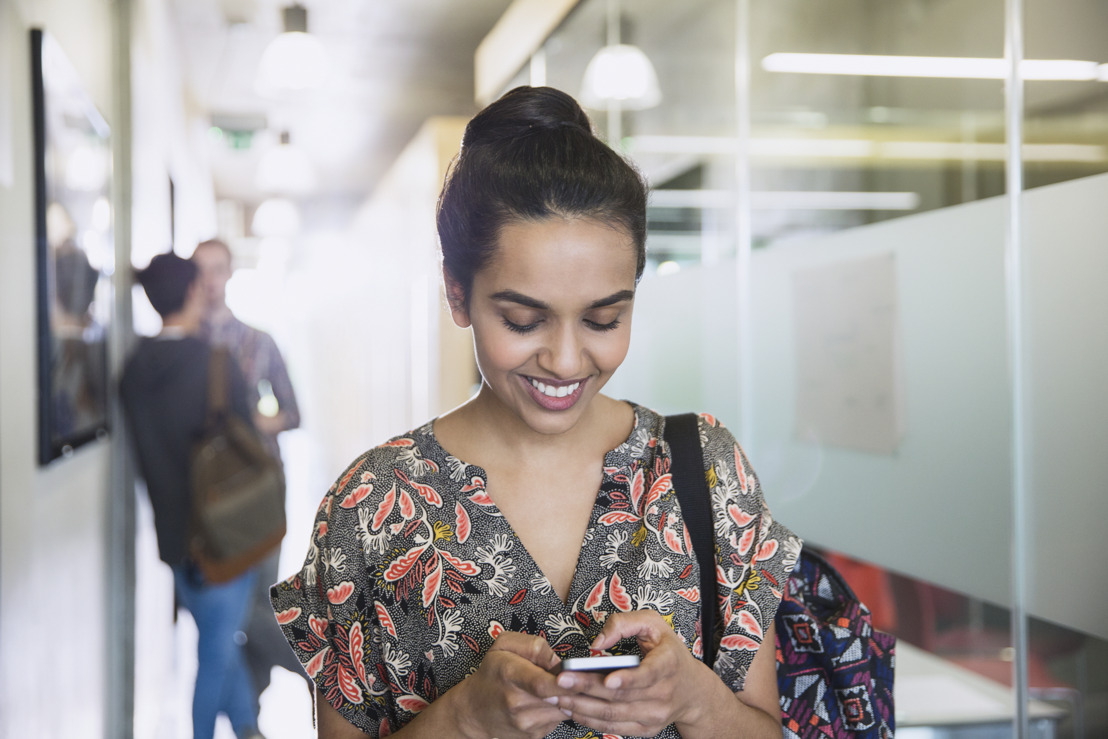 Consumers cannot be tempted to share personal payment data
With mobile payments too, Belgians are worried about data protection
Tuesday 19 november 2019 – Almost one year after the European Payments Services Directive PSD2 entered into force a truly 'open banking system', in which companies get access to consumers' payment data, has yet to materialise. Only 20% of European consumers are willing to share their personal data to have access to other services or offers. If they decide to do so, fintechs such as N26, Revolut or Bunq and data giants like Google and Facebook are the least trusted. Preference is given to their own bank. These are the findings of a new study by Strategy&, PwC's strategic consulting firm.
Since the 2008 financial crisis, a wave of innovation has disrupted the banking sector. Traditional banks now find themselves competing with new players, such as fintech companies. The revised European Payment Services Directive (PSD2) introduced the concept of Open Banking in Europe, which aims to transform the financial sector into an open system where consumers can choose which player to buy which product or service from based on the best customer experience. European consumers are still far from fully endorsing the open banking system, the Strategy& research shows.
Consumers not willing to share payment data
The survey revealed that banks are far off the mark when it comes to assessing consumers preferences. Financial professionals believe that as many as 93% of consumers are willing to share payment data. The research shows that only 20% of consumers across the EU is actually willing to share financial data - if they trust the company completely and/or sharing the data leads to attractive benefits. As many as 58% say they have absolutely no interest in sharing any financial data.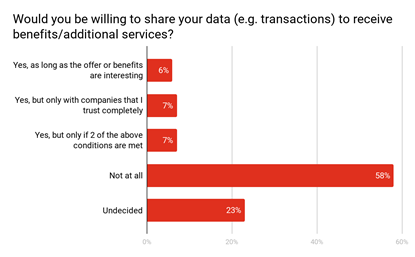 "For the time being, we do not yet expect a 'big bang' on the Belgian financial market. Consumers are struggling to see the many advantages of such an open banking system. The biggest stumbling block lies in their security concerns. Yet the pursuit of such an open banking system has already drastically redrawn the financial landscape in Europe. Earlier this month it was announced that 20 European banks are working together on a pan-European payment system (PEPSI). More and more banks, both in Belgium and in Europe, are fighting for digital innovation and are collaborating with non-traditional players, such as fin-techs and data companies", Fernand Dimidschstein, Partner of Strategy& explains.
Half of consumers sticks to cash
In Europe, consumers continue to hold on to their cash, with as much as 47% preferring cash for their daily payments. The reasons are mainly practical: they only have cash available (37%) or use cash mainly for convenience (29%).
Belgians consumers are no exception to this. A recent PwC study 'Mobile Payments 2019' shows that 95% of Belgian consumers believe cash will still be commonly used in the coming five years. However, Belgians are open to new payment methods such as mobile payments. The research shows that mobile payments are already widely used in Belgium, with a usage rate of 47%. This roughly the same as in the Netherlands (51%) and considerably more than in countries such as Germany (25%), Austria (32%) and Switzerland (35%). The use of mobile payments in Belgium is expected to rise to no less than 68% in the coming five years. Still, around 30% of Belgians remain concerned about data protection with regards to mobile payments.
Confidence in banks as the driving force behind open banking
Sharing payment data doesn't seem to be a very popular idea anywhere in Europe. Two thirds do not even want to give anyone access to their personal information. Traditional banks are the most reliable institutions for consumers to share their data with (21%), followed by external payment service providers (11%). Remarkably, only 4% of consumers trust 'new banks', so-called fintechs, and only 7% trust internet giants.
In Belgium, more than nine out of ten customers consider their local bank to be a reputable, reliable and competent bank. 88% of Belgians like to use the products and services of their local bank and 67% also trust their local bank.
"These figures indicate that consumers ultimately trust their own bank the most with personal data. Open Banking can become a reality if banks radically put the wishes of their customers first in their service offering. The fact that trust in banks is greater than in fintechs or data companies may be an opportunity to create a viable European payment model. Banks can, for example, make a difference by using technology to make digital payments as easy and transparent as paying with cash," says Fernand Dimidschstein, Partner of Strategy&.