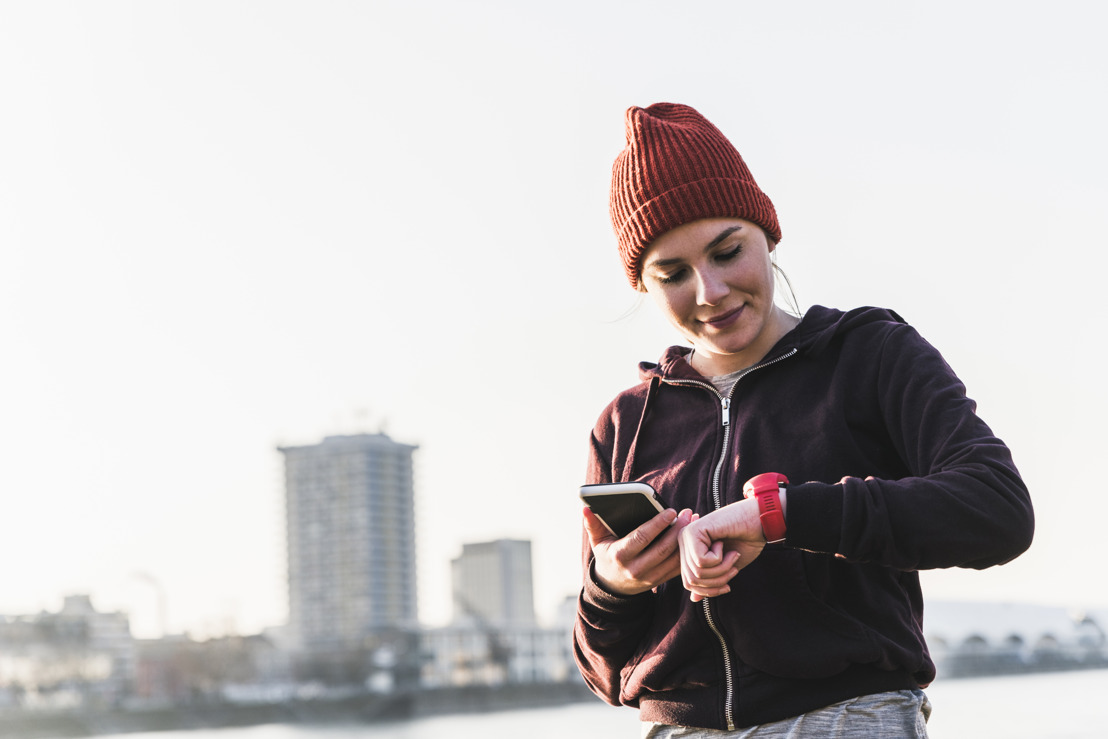 Consumers adapt their behaviour due to COVID-19 pandemic, but mainly want to spend less
PwC's 2020 Global Consumer Insights survey
Since the COVID-19 pandemic, online purchases via smartphones have increased by 45% and sales via laptop have increased with 41%.
Aspects such as health, sustainability and mental health are becoming increasingly important.
One third (36%) of worldwide urban consumers will spend less because of the COVID-19 outbreak.
Brussels - 11 August 2020 – The COVID-19 pandemic has led to fundamental changes in how consumers shop, work, eat, and live. The outbreak reinforces and accelerates evolutions in consumer behaviour, according to PwC's Global Consumer Insights Survey which surveyed consumers before and after the pandemic. As a result, people's preference for digital spending increases while health and mental well-being are becoming more important. At the same time, consumers want to spend less due to reductions in personal income.
The findings from two surveys taken before and after the COVID-19 pandemic in PwC's 11th consecutive Global Consumer Insights Survey focus on urban consumer purchasing habits and behaviours, and how global disruption has forced the acceleration of a more digital way of life.
COVID-19 boosts e-commerce
The outbreak of the COVID-19 virus, as well as the social distancing measures, led to an acceleration in digital consumption. Although consumers still prefer to shop in a physical store, 35% of them buy their food online. Most of those people (86%) plan to continue shopping online even after the social distancing measures have ended.
The same goes for non-food items, where before the pandemic physical shopping was still preferred over online shopping: 47% of consumers noted that they shop in stores daily or weekly, compared to 30% of consumers shopping by mobile phone and 28% via the computer. However, the outbreak of the COVID-19 pandemic caused digital spending to rise sharply. Now 45% of consumers say that they shop through their smartphone and 41% orders items via their laptop.
"COVID-19 shutdowns have greased the digital runway, and as some new virtual habits become ingrained, the shift to a more digital world will become even more pronounced. The trend towards online shopping is expected to accelerate and, implicitly, stimulate companies and retailers to reinvent the way they operate. Companies with the technology and imagination to design great experiences in the home - or close to home - will have a huge advantage, at least in the near term", said Filip Lozie, Partner at PwC Belgium.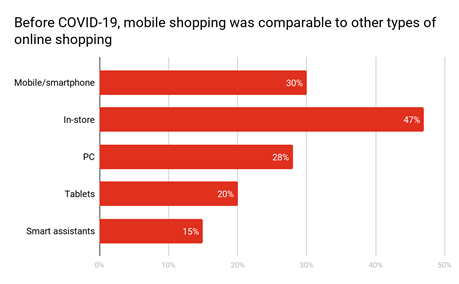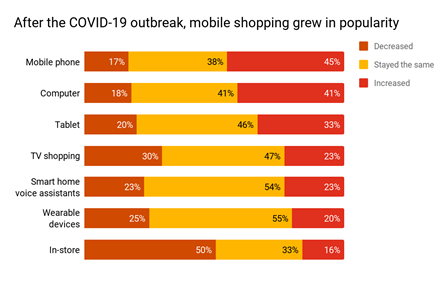 Increased focus on self-care because of COVID-19
Consumers have also become more aware of the sustainability and health aspects related to their consumption. Before the pandemic, about half of the consumers indicated that they wanted to change their eating habits in order to live healthier lives.The study shows that the pandemic is greatly accelerating this consumer trend and that people are also thinking about other aspects of personal well-being. For example, 69% say that they are caring more about their mental health and physical fitness. 64% respond that they pay close attention to their medical needs and 63% wants to eat healthier as a direct result of the COVID-19 pandemic.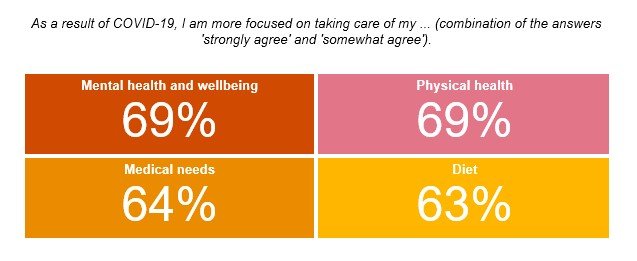 The survey also shows a shift to sustainable consumption. 45% of worldwide respondents want to avoid plastic packaging where possible, 43% sees companies as responsible for their environmental impact and 41% expects retailers to ban plastic bags and packages for food and beverages. Remarkably, when we asked consumers who was most responsible for encouraging sustainable behaviour in their city, 20% chose "me, the consumer" while 15% chose "the producer or manufacturer".
Filip Lozie, Partner at PwC Belgium says: "While certain trends have been on the upswing for quite some time, our research shows that the pandemic has sharpened consumers' desire for transparency, sustainability and convenience. Consumers now expect their health and safety to be prioritized. In our 11 years of surveying consumers around the globe, we have never documented such a clear convergence of themes around transparency, sustainability, and social consciousness. At such a pivotal moment, the need for consumer-facing companies to establish trust with potential customers could not be any clearer."
Spending less in the coming year
The expenditure plans of consumers have also changed as a direct consequence of the pandemic. Whereas at the end of 2019 the consumer confidence indicator stood at -6, it fell to – 20 in July 2020 (NBB). This finding is confirmed in the survey where, before the pandemic, 46% of the respondents noted that they were going to spend more in the coming year.
During the pandemic, 40% of respondents have indicated that they have lost personal income. The direct consequence: 36% of consumers now state that they will consume less in the coming year.