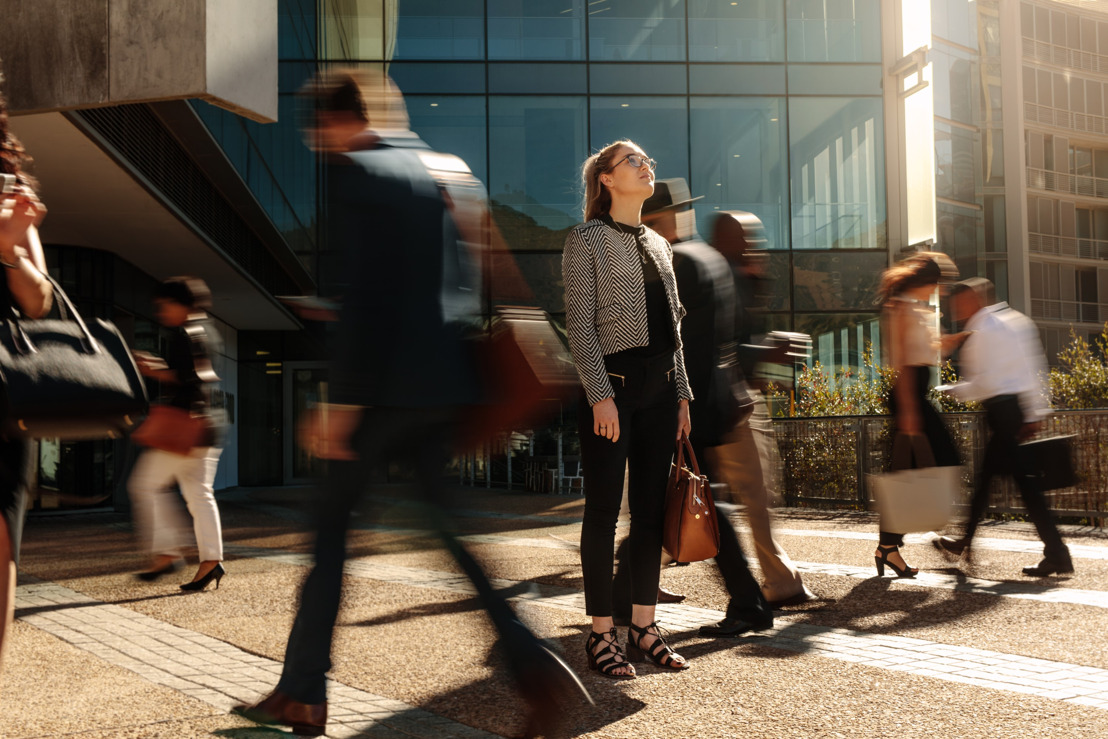 Belgian employees are feeling the financial crisis, gender inequality remains present in the workplace
PwC Global Workforce Hopes & Fears Survey
Tuesday 20 June 2023 - Although 7 out of 10 employees are satisfied with their jobs, the consequences of the global economic crisis and the war for talent are also finding their way into Belgian households. This is evident from a new global study by professional services provider PwC, the 'PwC Global Workforce Hopes & Fears Survey'. PwC Belgium also advocates a more inclusive workplace, as the survey shows that inequality between men and women in the labour market still greatly affects women's careers.
A global study by professional services provider PwC brings new insights into the expectations of employees in the workplace. The survey, which polled over 53,000 employees in 46 countries around the world, also had 1,070 respondents in Belgium. The survey focuses on the positive and negative expectations of employees in the labour market on topics such as skills, confidence in their employer and the working environment.
Generally speaking, Belgians are satisfied at work: 7 out of 10 respondents are happy with the job they do and feel they can be themselves at work. Nevertheless, there are a number of signs that the shortages on the labour market and the economic malaise are also reflected in the workplace. No fewer than one in three employees found the workload to be unmanageable over the past year. Half of these cases were caused by a lack of resources such as personnel. However, more and more Belgians are also experiencing financial difficulties. Almost 1 in 5 have difficulty making ends meet each month. 43% of Belgian respondents insufficient financial flexibility to save money, to pay for a holiday or pay for a little extra treat at the end of the month. 16% of the respondents combine several jobs at the same time, with 7 out of 10 doing so to earn more. At a global level we can also see this trend continuing and the financial condition of households deteriorating.
PwC also notes significant differences between men and women in the workplace in Belgium. Despite the fact that the gender pay gap in our country is decreasing each year, there is still an inequality between men and women on the labour market. This not only manifests itself in the positions held by women, but also in the way in which they perform their job and how they expect their job to evolve in the coming year.
The survey shows that women are still much less active in managerial roles or higher executive roles (18%) compared to men (29%). In addition, women in Belgium are twice as likely to work part-time as men. Because women are more often active in healthcare or education – where their physical presence at work is required – working from home is also less feasible for them. One in four female respondents say that they are unable to carry out their job in the way they would like. The degree of willingness to change jobs in the coming year is almost the same between men and women. When it comes to a pay rise or promotion, however, women are noticeably less likely to request one. This is the case even though women are more likely to think that they are not remunerated properly for their efforts.
Axel Smits, Chairman of PwC Belgium, comments: "In a rapidly changing global environment, with major political, social and economic challenges, it is important for an employer to be aware of the difficulties employees experience in this context. In addition, we are all tasked with working towards a more inclusive work culture. At a tipping point such as this, we must not allow any talent to be lost and must anticipate in order to maximise the elimination of inequalities and concerns among employees, not only in order to retain talent but also to give them the best possible chance to develop. Our country has everything it needs to make the diversity of talent a strength, but a strong and inclusive labour market will only emerge if we give this talent opportunities and help it to grow. This will in turn contribute to a more sustainable society."
About PwC's annual Global Workforce Hopes & Fears Survey
In April 2023, PwC surveyed 53,912 individuals who are in work or active in the labour market. The sample was designed to reflect a range of industries, demographic characteristics and working patterns. The sample was structured across 46 countries and territories and sample sizes were scaled to reflect each territory or region's share of global GDP. There were 1,070 respondents in Belgium, of which 48% were women and 52% men.
Tess Minnens External Communications Manager