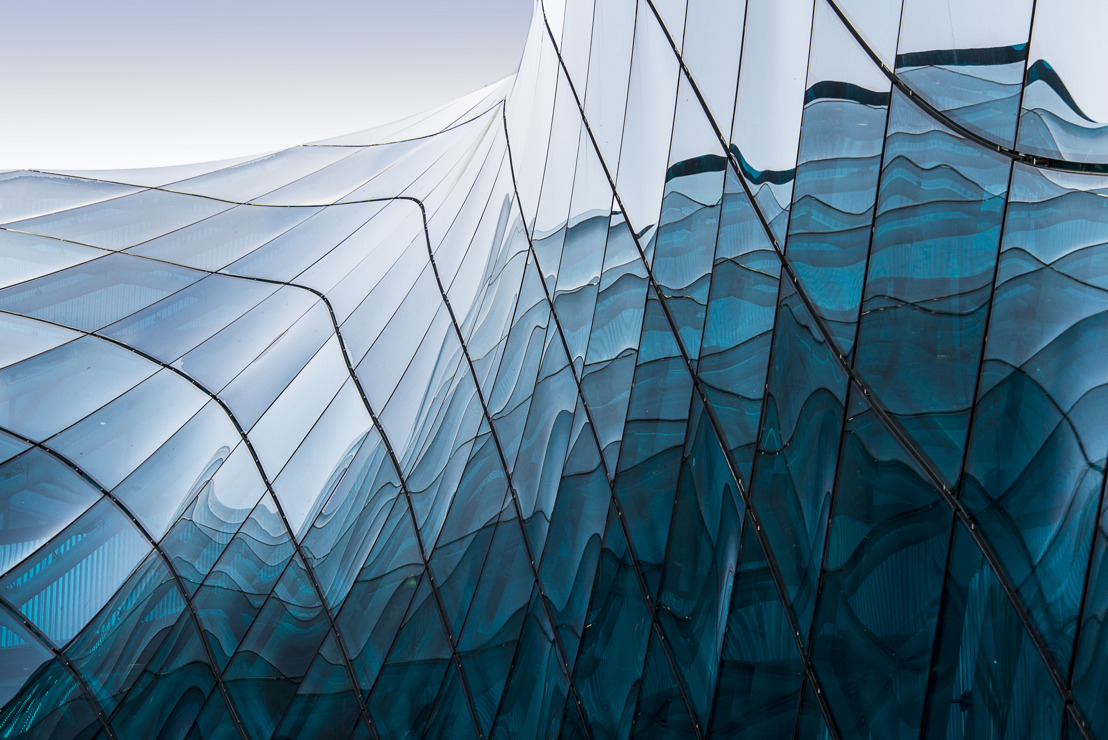 Belgian CFOs worry about economic recession due to COVID-19
PwC's COVID-19 CFO Pulse Survey
The potential for the coronavirus (COVID-19) outbreak to have a significant financial impact to a global economic downturn is the top concern for finance leaders in Belgium
Only 20% is considering changes to their supply chain, with many having adopted short-term alternative sourcing strategies
Brussels, 5 May 2020 - A PwC survey of CFOs conducted in Belgium reveals that 50% are concerned the coronavirus global health emergency will lead to a global economic recession. However, A majority of leaders expect that, if COVID-19 were to end immediately, their business would be able to return to normal within three months.
PwC is closely tracking sentiment and priorities for finance leaders, as businesses respond to unprecedented disruptions to daily operations and finance activities brought on by the coronavirus. Conducted across 21 territories globally, this survey also reflects the views of 10 CFOs in Belgium in order to get a pulse of companies' sentiment on the current crisis situation.
The findings signal CFOs' increasing concerns as the world slips into what the International Monetary Fund now considers a global economic recession due to COVID-19. The IMF expects a liquidity crunch, so it's unsurprising that 50% of CFOs rate the possibility of a global recession as their top concern. Many (80%) also worry about the financial impact on operations, liquidity, future periods and capital resources, as well as supply chain issues (50%).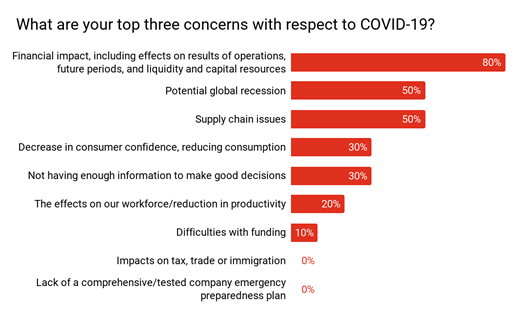 This also tracks with the Belgian results of the most recent PwC CEO Survey where Belgian CEOs were more pessimistic about the global economy. 63% of Belgian CEOs said that global growth will decline in the next 12 months. Yet, 63% of Belgian CEOs surveyed said they were somewhat or very confident that their own companies would still grow in 2020.
Despite the fast-changing nature of COVID-19 and the limited — and sometimes conflicting — information about the virus, 30% said they are concerned about not having enough information to make good decisions. This already became clear in the 2020 Finance Executive survey, where 65% of Belgian finance teams admitted they are not leveraging data to steer the business strategically due to the lack of qualitative data and capable systems. What is more, 61% of Belgian CFOs admitted that their finance organisation took more time to complete transformations compared to three years ago.
At the same time, more leaders are starting to look outward to assess impacts of COVID-19's global developments on their supply chain. When asked whether they are considering changing the breadth of their supply chain as a result of the virus, 70% of the Belgian respondents say they don't expect to make any changes. However, the duration of the impact is the most important factor, and we expect that learnings from the outbreak will likely move the competitive forefront of supply chain operations toward more comprehensive proactive modelling.
The impact of the outbreak on mergers and acquisitions (M&A) strategies is divided and remains unclear at the moment. A majority of finance leaders surveyed (40%) are still assessing whether or not to change their approach. However, another 40% report an decreasing appetite for M&A, indicating that some leaders are looking to the future and evaluating businesses and assets that have healthy underlying operations and are now affordable.
Mathieu Van De Poel, Director at PwC Belgium: "The current crisis has been a true stress test for companies and their finance organisation. The rapid spread of Covid-19 and its economic fallout has left CFOs now facing unprecedented challenges. Planning models are now more than ever key for organisations to have a solid understanding of the impact of the crisis and the government measures but also to take effective decisions in the months ahead."
Alexander Mol, Director at PwC Belgium "In the last week we have seen economies starting to exit their lockdown situations, including Germany, the Netherlands or Austria. With a slow but steady view of a Belgian exit, it is now time for CFOs to start preparing for a restart of their company that is adapted to this new normal. The current crisis has forced companies to new ways of working driven by digital solutions, which can be considered a positive side effect of the Covid-19 crisis. Finance executives are in a unique position to leverage this momentum to accelerate their digital transformation and get it done."
Jochen Vincke, Partner at PwC Belgium: "As the crisis evolves, complexities and vulnerabilities in global supply chains are coming to the forefront. This crisis may be a tipping point for what's likely going to be a strategic shift in where supply is sourced and products are assembled. Companies should now be planning for recovery, but even more, they should take time to remodel their supply chains to build in resilience and limit risk of future disruptions."
Via this link, you can also access the survey results from other countries.