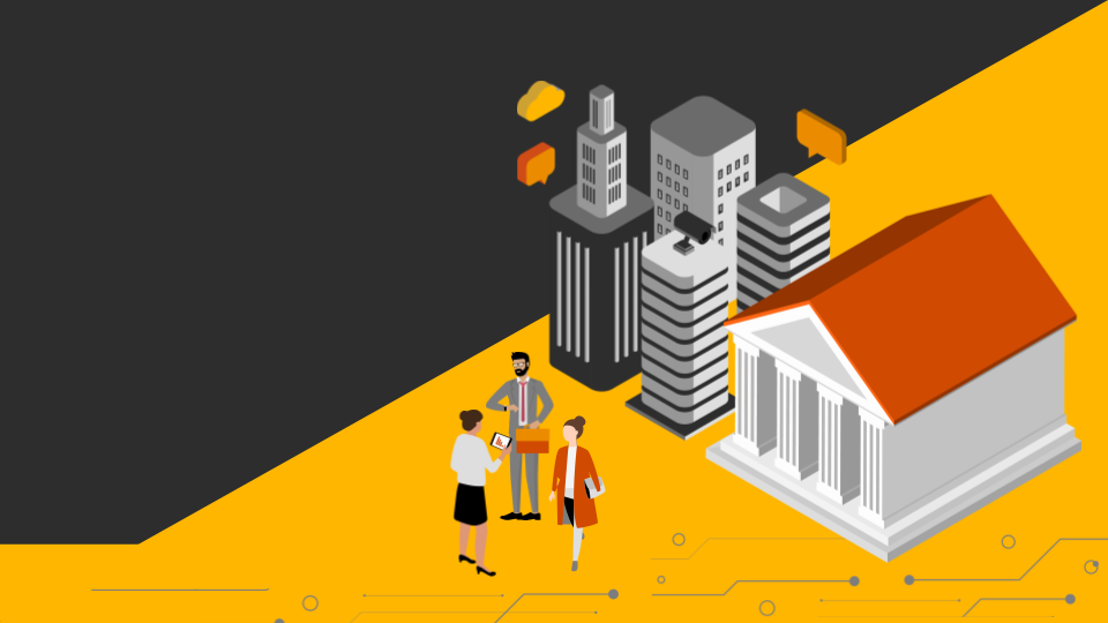 Belgian banks' partnership activity at all-time high
PwC Belgium's Belgian Banks Partnerships Study
14 January 2021 - Belgian banks have shifted into higher gear in their search for partnerships, according to PwC Belgium's latest analysis of banks' partnership activity in the Belgian market. Especially larger universal banks are actively creating digital ecosystems by expanding their service offering into the non-financial realm. PwC expects the Belgian banks to continue to expand the breadth of their services to elevate their customer experience -at least- in five beyond-banking pillars: mobility, housing, financial efficiency, entrepreneurship and discounts. This trend has the potential to dramatically change the industry, and ultimately the society, making the customer the clear winner.
Rise in strategic partnerships
PwC Belgium's collective data shows a significant increase in publicly announced banking partnerships as of 2018. So far, partnership activity in 2020 had already exceeded 2019's total in November and might even surpass 2018 as the new all-time high. The increase in partnership activity is primarily driven by universal banks, whereas the amount of partnerships has remained more stable for niche banks.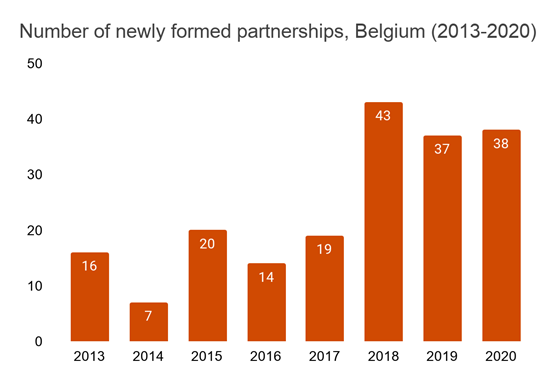 Julien Stocq, Partner at PwC Belgium, comments: "Belgian banks have significantly stepped up partnership activity in recent years. In taking this route, Belgian banks are preparing themselves to become market players that serve their customers with services that fulfil a wide range of customer needs through one integrated customer experience, in the likeness of BigTech firms that created super-apps in Asia".
Beyond banking
60% of the partnerships identified were aimed to improve or increase the products offered to customers, to grow their customer base or increase benefits realised by existing customers. The second most frequent reason for banks to collaborate with third parties is to gain access to the technology of the partner (20%).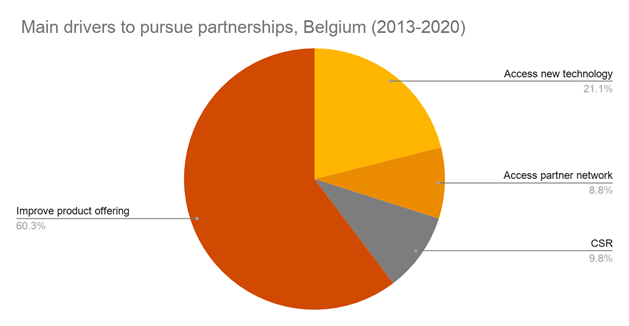 The analysis also shows that banks are increasingly shifting focus away from traditional banking services and putting emphasis on adding non-financial services into their offering. These so-called "beyond banking" partnerships are greatly outpacing the partnerships focused on payments, credit or investment services.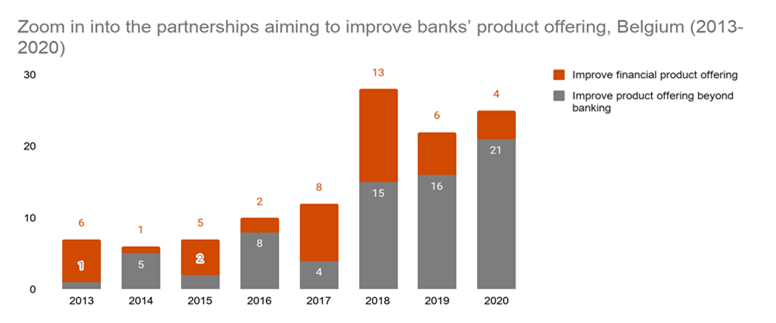 With these, banks are opening up new business models, with mobility solutions being the top market segment that banks are exploring (e.g. parking, train/plane tickets, rentals), in addition to housing, financial efficiency, entrepreneurship and discounts.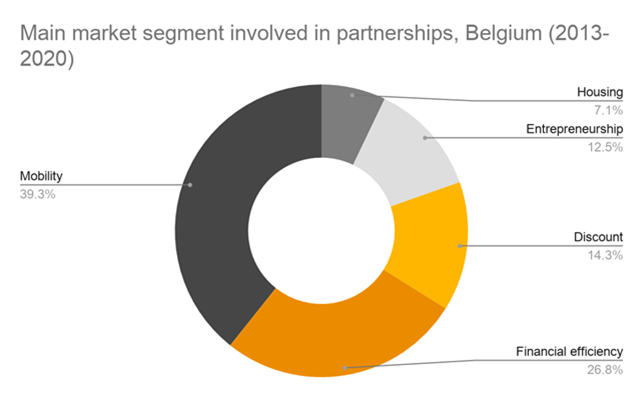 "Housing, healthcare, food, mobility and education are central in consumer spending: markets that today are relatively offline. By incorporating some of these markets into their platforms, banks are well-placed to diversify their revenue as these markets become digital, but these elements will also cement their added value to society. With these non-financial services, customers will be able to access services from multiple industries. These partnerships give us an insight about the birth of ecosystems in the Belgian market: combining banking and non-banking services to satisfy customer needs along various stages of life: from the big moments such as buying a house, to the small ones such as parking your car", said Gregory Joos, Partner at PwC Belgium.
Future outlook
In most recent partnerships that involve new products or services, Belgian banks have been acting as the partnership orchestrator, by keeping the combined services within their own platform, instead of as a participant in the platform of someone else by plugging their services into it. From the 200 partnerships identified from public information, it is clear that the majority of banks are taking on the central role. Public announcements where they are integrating their banking services into other platforms are nearly non-existent.
"Belgian banks are mainly acting as platform orchestrators for now, leveraging their dominant positions in the Belgian economy. If they want to keep expanding, they will inevitably encounter industries where banks lack the legitimacy to take on the central role. We therefore expect banks to start becoming active as ecosystem participants, integrating and embedding their own products directly into third-party platforms. In any case, the clear winner will be the customer. Instead of having to navigate through different sectors, they will be increasingly served in an economy run by one-stop-shops that transcend industries. Belgian banks must now decide to which of these shops they want to belong, aside from their own", concludes Gregory Joos.
About the Belgian Banks Partnerships study and methodology
To conduct this analysis, PwC analysed public information of partnership activity between Belgian banks and Third Party Providers as of January 2013 until November 2020. This public information consists of news articles, press statements on the websites of the banks or their partners, or the annual statements of the banks.
PwC included 26 Belgian banks in the scope of the research. This encompasses most of the banks on the NBB list[1] of credit institutions licensed under Belgian law, excluding only some smaller subsidiaries of foreign institutions with no known Belgian partnership activity to date. No exclusions were made regarding the Partner firms.
After identifying the partnerships, these were structured according to their impact on the banks by the following criteria: why is the bank taking on this particular partner? Where applicable categories were also segmented based on how they impact the customer.